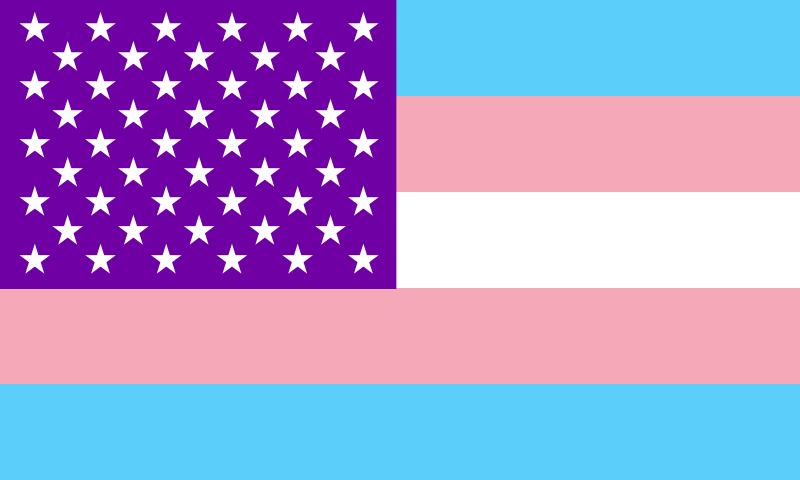 Democrats control the House now, which is fantastic news! However, most of the assaults on trans rights have been coming straight from Trump, so we need to keep fighting.
In my previous post, I asked people to participate in a post card campaign. This is still ongoing. Please chip in! If you are outside the US, you can print the postcards in A6 format. Or, if you are in the US and going to Kinkos or the like, you might find that 2×2 is the best format.
I've had my best luck getting people to put their names down by talking to people and asking them. Response has been overwhelmingly positive. My spouse says that these conversation are more important than the cards themselves. She says that by asking well-meaning liberals to consider trans rights, I'm asking them to think about things they haven't previously considered, helping them gain empathy and converting them into allies. I've certainly seen people go from politely curious to fully engaged after only a very brief chat. As a part of this, I've been mostly going to parties and talking to friends of friends. I have not been disclosing during these conversation, but sharing worries about my friends in the US.
Another way to get people to fill these out is to just leave them around. They don't use normal stamps from the UK, so I come back to collect them. I've left them with some text:
Stand up for the trans community in the US!

The Trump administration plans to 'define transgender people out of existence.' Put your name on a postcard to let them know that this is unacceptable.

Then either post the card yourself (don't forget to attach a £1.25 stamp) or drop it in the box here, and we'll post it for you.

Thank you for your help.

Contact: [My email address]
I've done some regrettable shoebox painting for this (I'm lying and telling people it was done by children.) A cereal box is roughly the same dimensions as a sheet of paper and can be tacked to a notice board.
The election was just the beginning of the work we need to do to make the US safe for vulnerable people. This project has been easier than I thought it was going to be and has built meaningful connections. I've sent more than 160 postcards since I started. Before this, I spent months sitting in front of my computer fretting at the news. If we all took the time we spent doing that and directed half of it to campaigns like this, we could build a tremendous mass movement to oust Trump, to protect trans rights, migrant rights, and the environment. We are the ones we have been waiting for. We won't be erased because we will stand up and demand to be seen.