Sinusoidal Partial Editing Analysis and Resynthesis is a zero-cost program for Macs and Windows. It works with the latest Macintosh system update.
It is a program that does FFTs of audio files to display a spectrum which you can then edit. It's not as fully-featured as AudioSculpt, but it's compatible with your new Mac and the price is right.
When you open a file, it starts by asking you a few questions.
One of the things it asks is the bin spacing for the FFT. This should be narrower for low pitched sounds and can be wider for higher sounds. If you have a stereo file, it asks which channel you want to process. It works best with mono, so if you have a stereo file, you may wish to mix it down to mono or to process the left and right separately.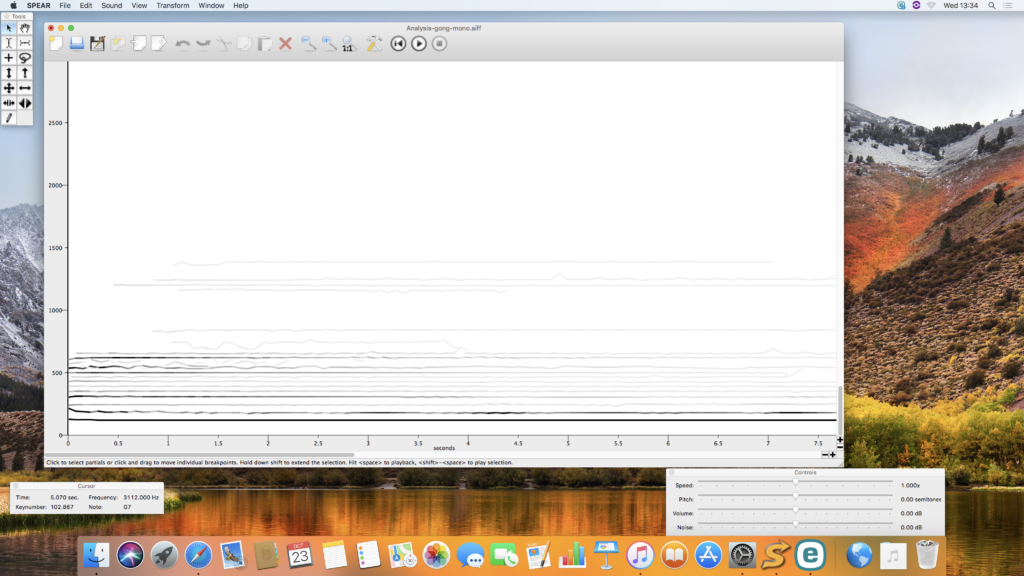 Constituent frequencies of a given sound, if they're loud enough to be important, are called partials. All of the lines in the big window represent partials. Ones towards the bottom are lower in pitch and ones above are higher. Time moves from left to right. The darker partials are louder.
If you want to hear the sound, press space bar. If you don't hear anything check the preferences and make sure audio is going to to correct output.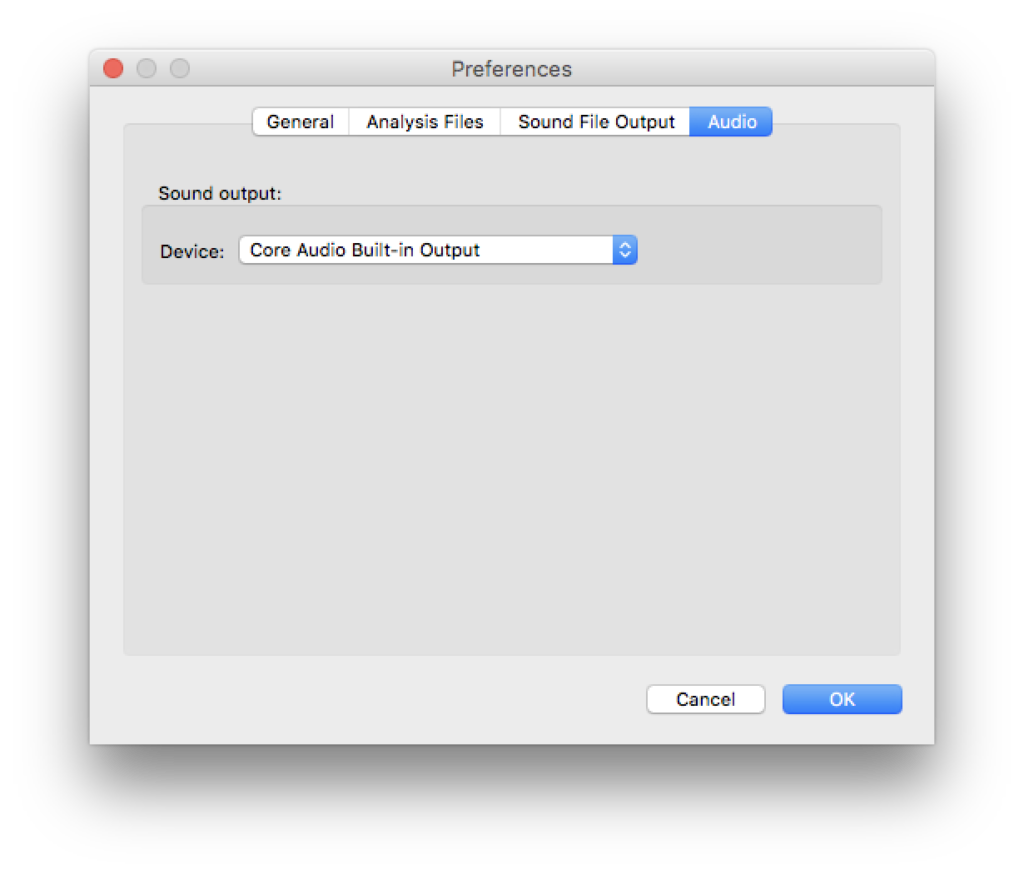 The transform menu contains a several things you can do to the sound. If no partials are selected, these will apply to every partial. Otherwise, they apply to only the ones which are selected.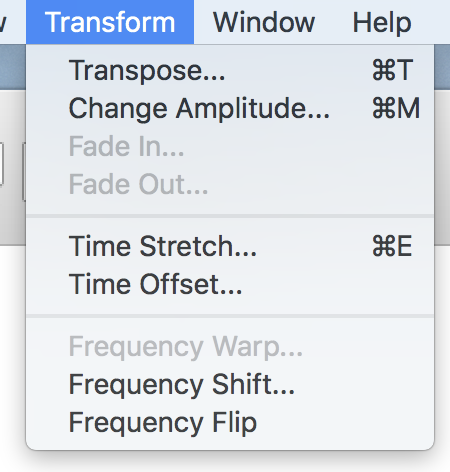 To select a single partial, pick the arrow in the tools menu, and then click on the partial. To select a rectangular area, pick the plus sign, to select a free area, pick the lasso. You can shift click or shift select to grow a selection area. Also see the edit menu for options like inverting your selection.

When you hover over an item in the tools menu, the name of the item appears. These items include time stretching, moving, shifting, transposing and drawing in new partials. You can use the time stretch tool to just stretch selected partials in one part of the file.
You can save files, which are the analysis files that SPEAR has created and which you've modified. You can also save a rendering as an audio file. There are a few choices with this. You can do an additive re-synthesis using a bunch of sine waves or an IFFT. If unsure, experiment to see what sounds best with the particular file you're editing.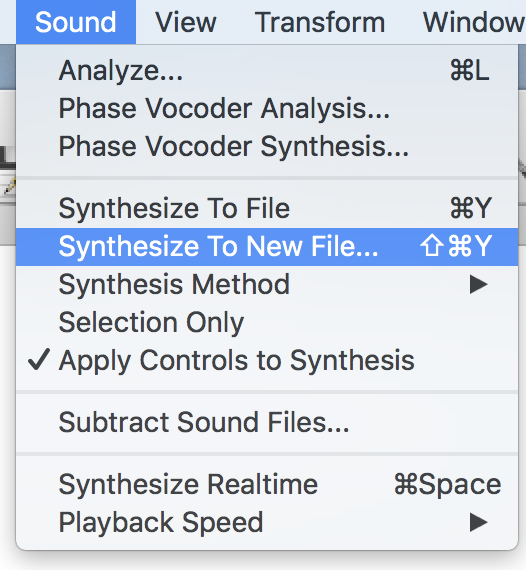 There is no manual for SPEAR, but there is a single webpage with some explanations. Or there are some technical papers you can fine on the program's website.
This program has been written with GTK portability in mind, but I could not find a link to source code and no linux binaries seem to be available. I have written to the author to ask if he intends to make this a FLOSS project, as it seems like a really good fit for the Ubuntu Studio distribution. I'll update if I hear back. Sending an email like this, is, of course, asking a favour, so I'm a bit worried that he might get this question a lot. In any case, releasing a mac compatibility update was definitely a public good.